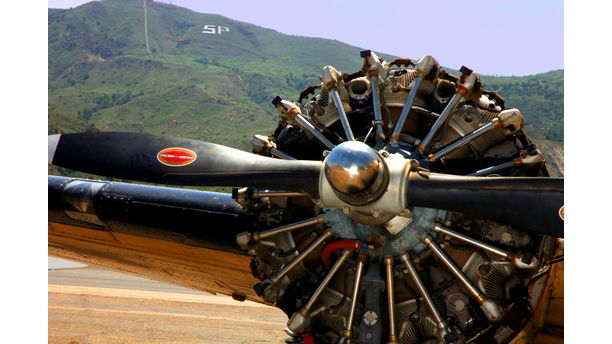 Beech Under Repair...
The prop of a 1958 Beechcraft Super E18S (Twin Beech) under maintenance in Santa Paula. Each engine is rated at 450 HP. Only about 400 of this model plane were built, so this truly is a piece of history in our backyard. Santa Paula's South Mountain SP landmark, carved by high school students in 1922 and restored for the city's centennial in 2002 is visible in the background. Photographer: Guy Shaham.
Total Votes:
88
Are you sure you want to delete this comment?
Like our Page or Skip to continue.
After clicking on 'Like' if the page does not automatically refresh, please
click here
.