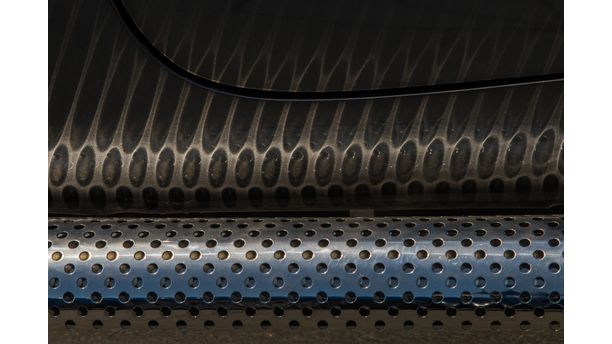 Reflections Number 17
The chrome object on the bottom of the picture protects and cools the exhaust pipe that runs under the door of the classic car at the Santa Paula Airport Wings & Wheels Day. The side of the car is painted a solid color, but when the light is reflected off the perforated chrome, it creates a fascinating textured pattern.
Total Votes:
1
Are you sure you want to delete this comment?
Like our Page or Skip to continue.
After clicking on 'Like' if the page does not automatically refresh, please
click here
.