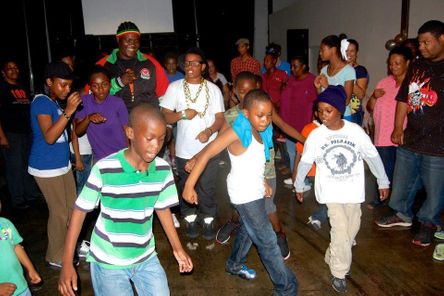 Please click the thumbnail image to the left to view more and vote for your favorite finalist.
For 16 years, the City of Refuge (www.cityofrefugeatl.org) has offered light, hope and transformation to the last, lost and least of Atlanta. We house 225 homeless women and children, provide full meal service, childcare, after school program, on-site middle and high school, vocational training, medical/mental health/dental clinic, and resources to assist folks get back on their feet and move forward to successful, contributing lives. The neighborhood we serve ranks extremely low in education test scores and graduation rates, extremely high in crime, drugs, homelessness, and other areas detrimental to successful lifestyle. More than 30% of our population lives between the federal definitions of poverty. Located in an inner-city neighborhood, we do not have green space for our kids to enjoy and have to protect the children from serious crime issues. The installation of synthetic turf in an open area of warehouse will provide thousands of feet of play area that will be used for volleyball, four square, kick ball and other sports and activities.
What winning this prize means for our organization: Since we are located in a high crime, drug infested neighborhood, there are few, if any, safe places to play or enjoy recreational activities. The residents, summer campers, and students do not have access to grassy areas or athletic fields. New synthetic turf located within the City of Refuge would provide green space for sports and games in a safe, supervised area. The kids and their parents could enjoy the freedom of play without fear of the crime or drugs in the neighborhood that surrounds them. Both children who live on campus and those from our neighborhood will benefit from the space. We offer 10 weeks of summer day camp for kids from at-risk environments and hundreds of children will enjoy the space daily during summer while others will use the space year round. The space will give daily opportunities for physical activity, games, enjoyment, and will support our desire that our kids see life through different lenses.