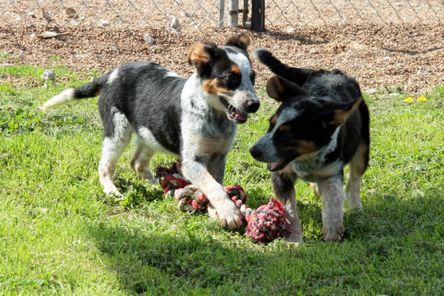 Please click the thumbnail image to the left to view more and vote for your favorite finalist.
Hope Animal Rescues (www.hoperescues.com) is committed to engaging and serving local communities of people and animals. We are a state-licensed, nonprofit, all-volunteer, no-kill animal rescue that saves dogs on their last day of life from animal control facilities. Our goals are to promote spay/neuter, stop the use of gas chambers to kill our homeless pets, and to educate people on how to treat all animals with respect and dignity. To date we have saved 1,920 dogs and re-homed 1,785 dogs through our adoption program. At present we have 135 dogs that are waiting for their second chance. We take the old and the young, all breeds and mixes, the sick and the well, the meek and the bold, and all of the dogs that are desperately looking for a forever home. It is our passionate responsibility to provide a safe haven for animals that have overcome abuse, neglect, and the simple fact that they were unwanted.
What winning this prize means for our organization:
Our high population numbers, area drought and limited maintenance funds are inhibiting our ability to have a healthy outdoor environment in which our dogs can play and exercise. In our current state dogs track mud or dirt, depending on the weather, through the kennels and walkways. Community volunteers, our greatest resource, spend a great deal of time trying to keep the dogs' living spaces clean when they would rather focus on the positive human interaction that makes animal rehabilitation possible. Providing a grassy area to play and exercise, the installation of synthetic turf at Hope Animal Rescues will make an immense and positive impact on our ability to save resources and to help us provide a more sanitary outdoor environment for our animals. With resources saved through this prize, we will also be better able to enhance the outreach and educational programs that saves dogs' lives.
Video submitted: http://www.youtube.com/watch?v=pKuBXXicopI