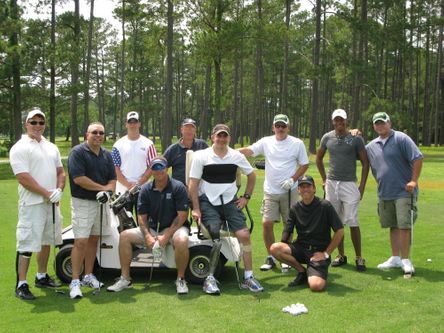 Please click the thumbnail image to the left to view more and vote for your favorite finalist.
The Island Creek Park on Kerr Lake/Buggs Island Lake, which is on the Virginia and North Carolina border, is being developed into a 100% wheelchair accessible family recreational facility for patients at local Veteran Affairs Medical Centers in Salem, VA, Richmond, VA, and Durham, NC. Spurred by a huge demand for recreational therapy programs for hospitalized and recently discharged patients with polytrauma related to combat wounds, our objective is to create a safe, wholesome, and family oriented recreational activity facility on Kerr Lake for patients, loved ones, and care-givers. The area has been used by local medical center recreational therapy departments for the past three years. Expanding it into a year-round facility will help hundreds of individuals annually adjust back to civilian life. Too often, after initially being treated as heroes, the people that serve our country are forgotten in the years to come. We hope to positively impact their lives as well as their families, not only in the present, but for the many years left in these young lives as well. This facility is the first of what is hoped to be many of its kind throughout this great country of ours. The concept is to make recreation accessible and convenient for the men and women throughout our country who have served her and experienced events that will affect the rest of their lives. Those of us that have not experienced these situations cannot relate, but we can help by providing avenues to occupy and stimulate the minds of those that have.
What winning this prize means for our organization: This prize would give us a head start in creating an atmosphere conducive to our vision of providing therapy, recreation, and rejuvenating experiences to those that have sacrificed so much for their families, our country, and people they do not even know. Brad Clayton has been using golf as therapy to help Wounded Vets for seven plus years; the benefits of golf for those that complete his program have been very helpful in many ways. The synthetic turf will help establish a convenient learning area to introduce golf as a therapy to those in need of reengaging in social activity to help them establish confidence, balance, patience, nurture the desire to compete and get better, and many other positive aspects golf provides to everyone that embraces the true nature of the game as a whole. In addition, the prize would also be used to create a social gathering and a play area for everyone - especially for children that accompany their parents to the facility.