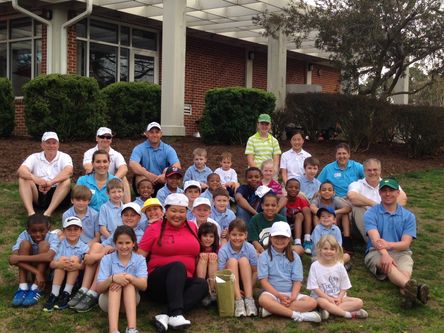 Please click the thumbnail image to the left to view more and vote for your favorite finalist.
The Peninsula YMCA (www.thefirstteevapeninsula.org) started a chapter of The First Tee less than two years ago. Although we offered numerous other wellness and athletic programs, golf instruction was not available. Our vision is to be one day be in every school and active at every golf course on the Virginia Peninsula, teaching life skills through golf. We want our children, these future citizens, to know how to be the best person they can in life by embracing respect and honesty. Currently, we lack dedicated space for golf instruction and our staff has to rely on community grounds that aren't being used. In many cases, the grass isn't conducive to teaching particular strokes and hinders a youth's golf development.
What winning this prize means for our organization:
By winning the synthetic turf installation, Peninsula YMCA staff estimate they could serve four times as many kids in their golf program. It would provide dedicated space for lessons and conditions that are similar to a golf course setting. Finally, we hope to win the prize to increase awareness and recognition of the program in the community.