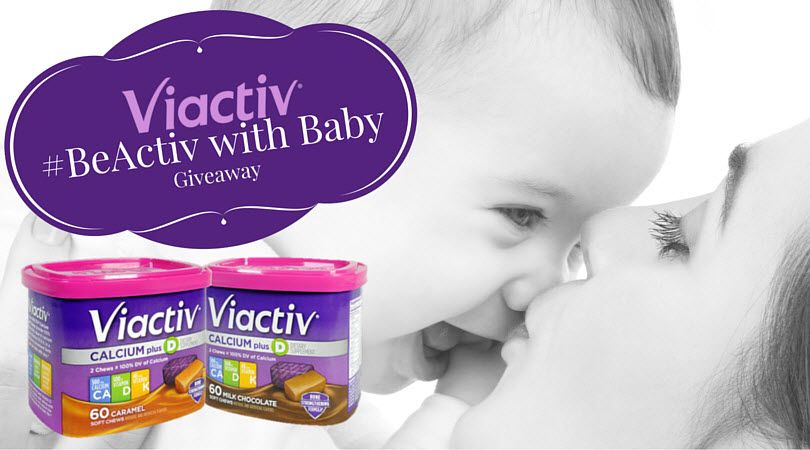 It's time to #BeActiv with baby!
Getting your daily recommended calcium is important, but it's even more crucial if you're pregnant, since baby needs calcium to develop*. If mom doesn't get enough calcium in her daily diet to meet the developing needs of baby, her body will take calcium from her own bones, decreasing her bone mass and putting her at risk for osteoporosis later in life. Prenatal vitamins often do not have enough calcium to supplement the diet of pregnant women, so that's where Viactiv Calcium Soft Chews come in!
We want you to #BeActiv with Viactiv now to get your daily calcium requirements, plus #BeActv with baby, too! Enter Viactiv's BeActiv with Baby sweeps to win fun prizes to keep you and baby active together.
Enter now! Four weekly winners – one per week – will win:
· Mommy and Me classes at the Little Gym (or similar location)
· Ju-Ju Be backpack diaper bag
· 9-month supply of Viactiv Calcium Soft Chews (in either milk chocolate or caramel flavors; available now at Walgreens, Walmart, Target, Rite Aid, and CVS; www.viactiv.com)
A $400 value for each prize pack! Good luck and #BeActiv with Viactiv!
*Source: Cleveland Clinic: http://cle.clinic/1Mca9Bp
Like our Page or Skip to continue.
After clicking on 'Like' if the page does not automatically refresh, please
click here
.